Game information
Home Team: Salpointe Catholic
Away Team: Sunnyside
Date And Time: 11/07/2009 2:00 pm
Location: Ed Doherty Stadium
Game Preview
For the first time, the Great American Rivalry Series—alongside the United States Air Force —visited Salpointe Catholic High School in Tucson, AZ to provide national prestige as the Salpointe Lancers and the Sunnyside Blue Devils met for the 26th time in this historic gridiron match up. Salpointe holds the lead in the series 13-11-1. Adding to the excitement, this was a big district match up for both teams.
Scores
Salpointe Catholic :10
Sunnyside :7
Game Summary
The Blue Devils opened the fourth by driving to the Lancer 9-yard line. However a false start and a key defensive stop on second down squashed the drive. Sunnyside then missed a 34-yard field goal. "I thought our defense played tremendous tonight," Salpointe coach Dennis Bene said. "When you play Sunnyside, you just have to be patient and keep picking away." Later in the quarter, Salpointe forced a Sunnyside fumble on first-and-goal from the Lancers' 2. Craig came up with the recovery, setting up Salpointe's game-winning drive. Sunnyside coach Richard Sanchez said his team did not take advantage of the opportunities it had. "They played well and we didn't," he said. With 8:27 left in the game, Salpointe marched 98 yards in 18 plays, with quarterback Dan Slania running it in from 1 yard. The Blue Devils thought they had created a turnover of their own on the play prior to the touchdown. Salpointe's Johnny Pena leaped toward the goal line from the 2 only to be caught in midair by a group of Sunnyside defenders. He was driven back and lost the ball, but officials called him down. "That was a drive for the ages," Bene said. "It came down to our kids' will. That was their whole season right there."
MVP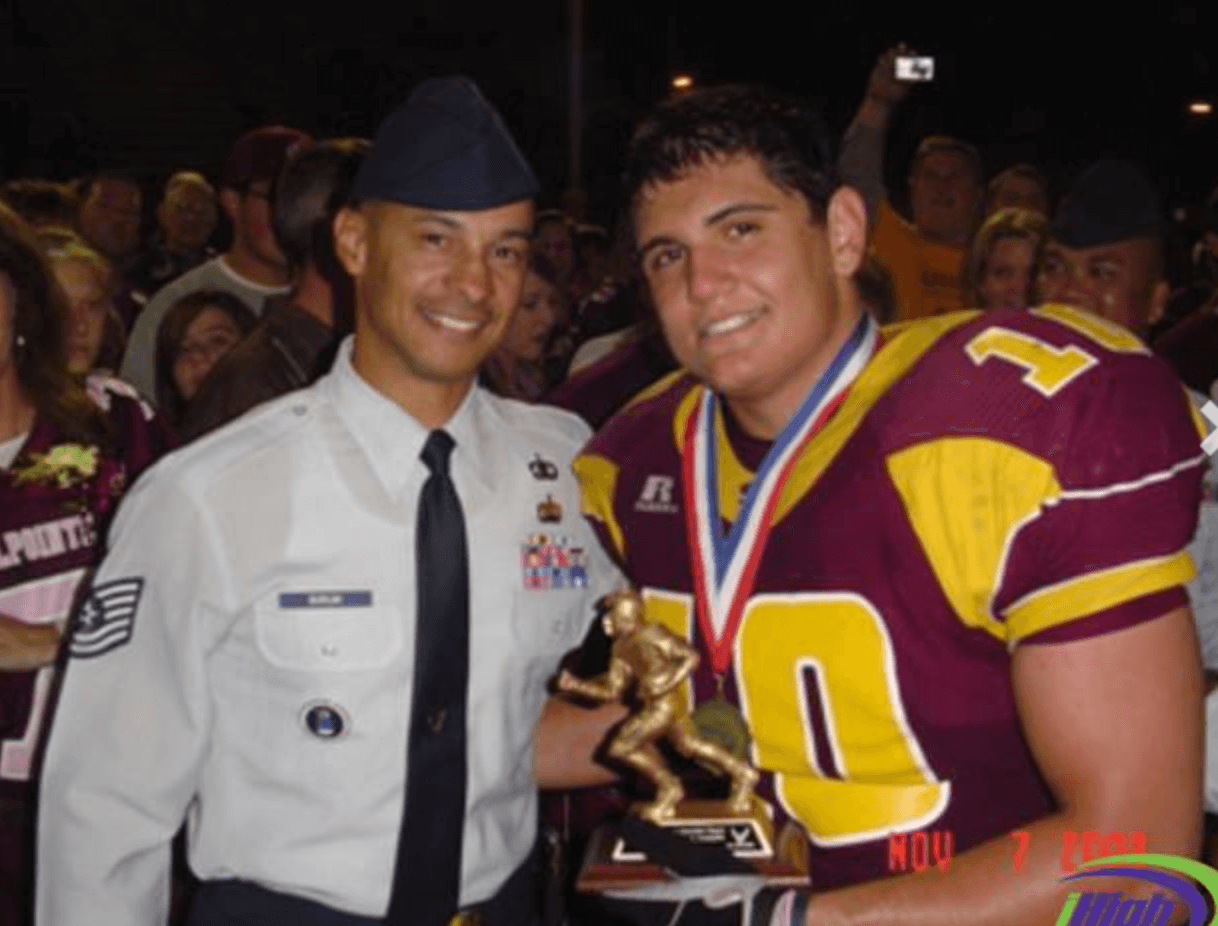 Salpointe Catholic (AZ)
Conner Siegel
---
Scholar Athletes
Salpointe Catholic
Bobby Way
Sunnyside
Alfred Leon
Gateway vs. Penn Hills (2009)
Allegany vs. Fort Hill (2009)