Presented by:

Jesuit and Christian Brothers have been playing each other since 1969, when the two teams each had the best offense and defense in the region, decided to play each other in a bid to bring the community together.
From those humble beginnings, this rivalry has evolved into one of the most heated in California. The rivalry is so intense, two peewee teams in the area that act as feeder teams for the Marauders and Falcons play each other each season in the "Junior Halo Bowl."
This season, another crop of players will finally don the uniform and play in the game they've been dreaming of playing in since they were kids.
MVP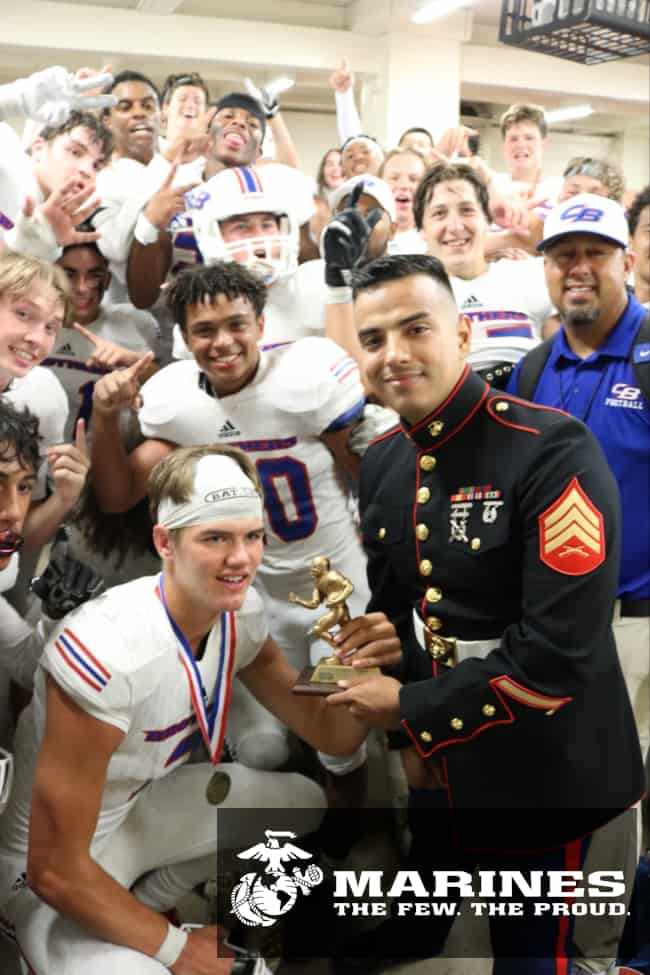 Jacob Stewart
Christian Brothers High School
SCHOLAR ATHLETES
Matthew Marsh
Jesuit High School
Matthew is a 2-year, 2 sport letter winner in both football and rugby at Jesuit. He helped his rugby team win a National Championship in 2019. He is a starter on special teams this year. Matthew is also an editor on the school newspaper, The Plank. He is known to his coaches as a smart yet gritty person on and off the football field!
Reed Mercer and Jackson Ryan
Christian Brothers High School
Reed and Jackson are both seniors at Christian Brothers HS. Reed plays LB and Defensive End for the Falcon Football Team and Catcher for the Christian Brothers Baseball team. Reed wants to continue his football career into college and study criminal justice. Jackson is the Falcon place kicker for the Falcons. He also runs track and plays soccer. They are both accompanied by their families.
GAME SUMMARY
Follow this page during the game to see content from the Scorestream app!