Game information
Home Team: Jesuit High School
Away Team: Christian Brothers High School
Date And Time: 09/14/2019 7:00 pm
Location: Hughes Stadium
Game Preview
Presented by:

Jesuit and Christian Brothers have been playing each other since 1969, when the two teams each had the best offense and defense in the region, decided to play each other in a bid to bring the community together.
From those humble beginnings, this rivalry has evolved into one of the most heated in California. The rivalry is so intense, two peewee teams in the area that act as feeder teams for the Marauders and Falcons play each other each season in the "Junior Halo Bowl."
This season, another crop of players will finally don the uniform and play in the game they've been dreaming of playing in since they were kids.
Scores
Jesuit High School :27
Christian Brothers High School :30
Game Summary
Follow this page during the game to see content from the Scorestream app!
MVP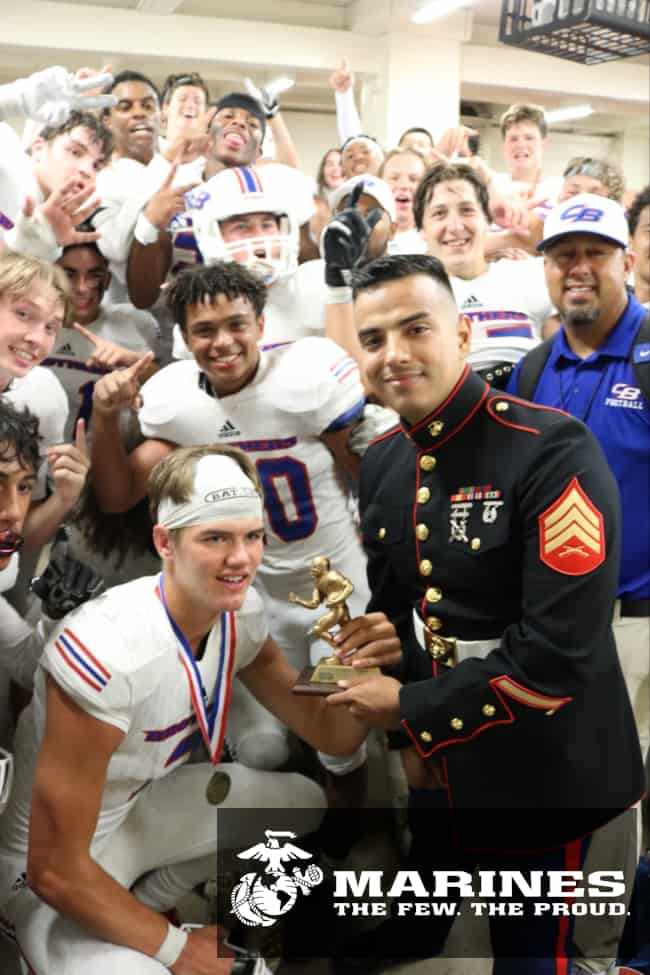 Christian Brothers High School
Jacob Stewart
---
Scholar Athletes
Jesuit High School
Matthew Marsh
Christian Brothers High School
Reed Mercer and Jackson Ryan
Oak Grove at Hattiesburg (2019)
Douglass at Millwood (2019)