Considered the oldest rivalry West of the Mississippi river, these schools have been playing since 1892. "The Bell Game" draws one of the largest crowds with roughly 15,000 people regularly. Pueblo Centennial is looking to rebound from a 42-0 loss last season. The 122nd meeting is taking place this fall with Centennial as the hosts.
MVP
Amari Brown
Pueblo Central
SCHOLAR ATHLETES
Trinity Fesuluai
Pueblo Centennial
Trinity is a senior with a 3.9 GPA. He is a 2-year letterman playing quarterback and defensive back. He enjoys weightlifting at Centennial. He likes to spend free time with his friends. He was born in Seattle, Washington - but has lived in Pueblo most of his life . He is with his mother Afuvao Fesuluai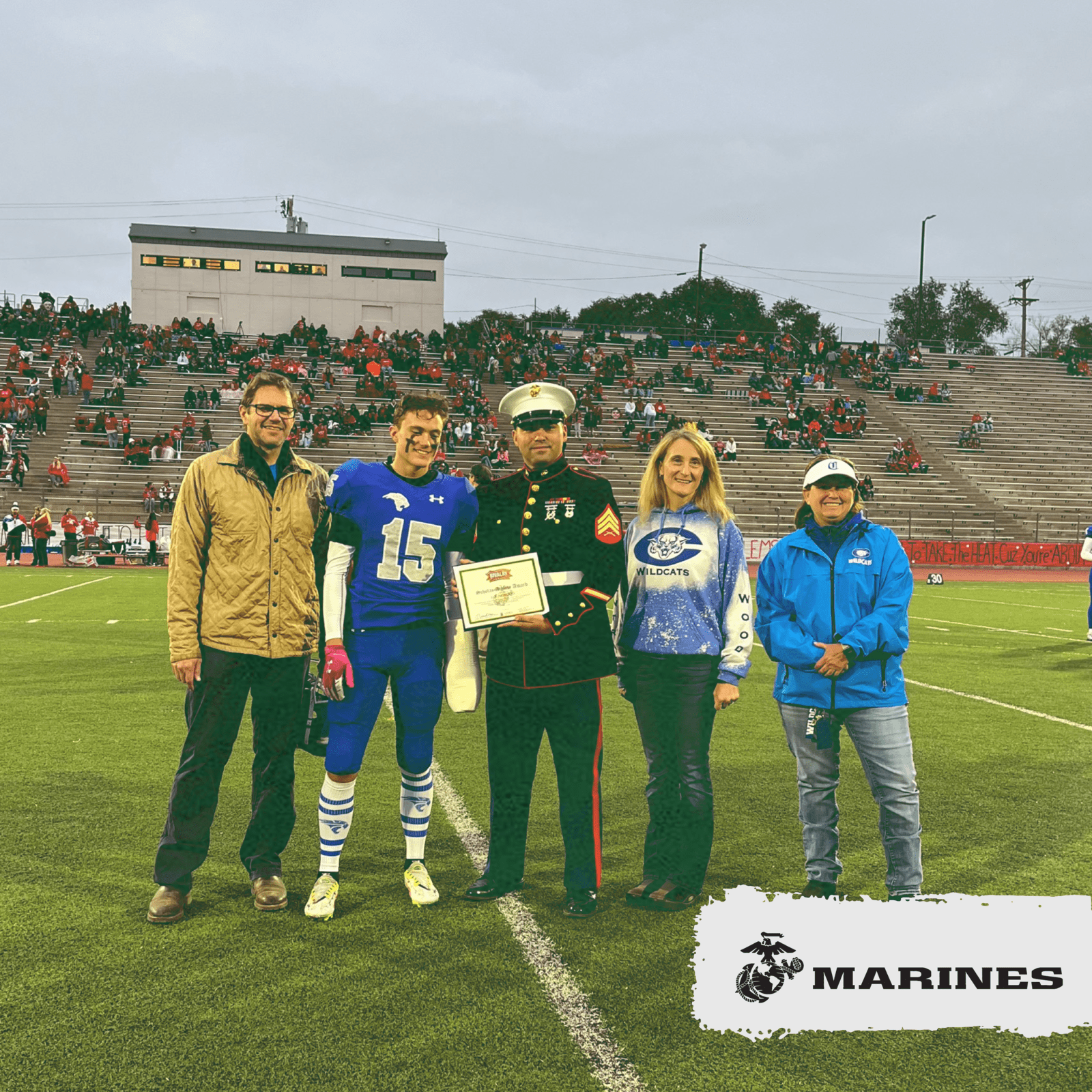 Lucas Wood
Pueblo Central
Lucas is a senior with a 4.2 GPA. He Is involved in Football, Tennis, Cross Country, Track and Swim/Dive. Lucas has a GPA of a 4.2. He plans on attending the University of Wyoming to Study Exercise Science and join the Navy. His wants to thank his parents Jody and Samuel Wood for all they have done for him.
GAME SUMMARY
In "The Bell Game" this year, the Central Wildcats were looking to maintain their spot as the victor following a 42-0 victory last year. After Centennial almost fumbled in their first drive, the Central Wildcats showed that they came to play with a TD and a 2-point conversion. To further prove they meant business, they followed up with another equally impressive drive sending the game into halftime 16-0 Wildcats. The second half kept the same pace with Central sticking two more TDs on the board claiming the bell in another shutout rivalry game.