Game information
Home Team: Alta
Away Team: Bingham
Date And Time: 08/25/2018 7:00 pm
Location: Rice-Eccles Stadium
Game Preview
It was a perfect night for football in Salt Lake City as the Bingham Miners and Alta Hawks face off in their Rivalry game. The Bingham Miners (1-1) and Alta Hawks (2-0) clashed in a war of Utah football titans Saturday night. In one of the largest high school football games in America the Alta Hawks were victorious under the lights of Rice-Eccles Stadium.
Scores
Alta :17
Bingham :16
Game Summary
The victory ended Alta's four-game losing streak in Utah's annual Black and Blue Classic. Both the Miners and Hawks fought with pride, but a gutsy call on a two-point attempt led to heartbreak for the Bingham Miners.
MVP
Alta (UT)
Max Broman
---
Scholar Athletes
Alta
James Parberry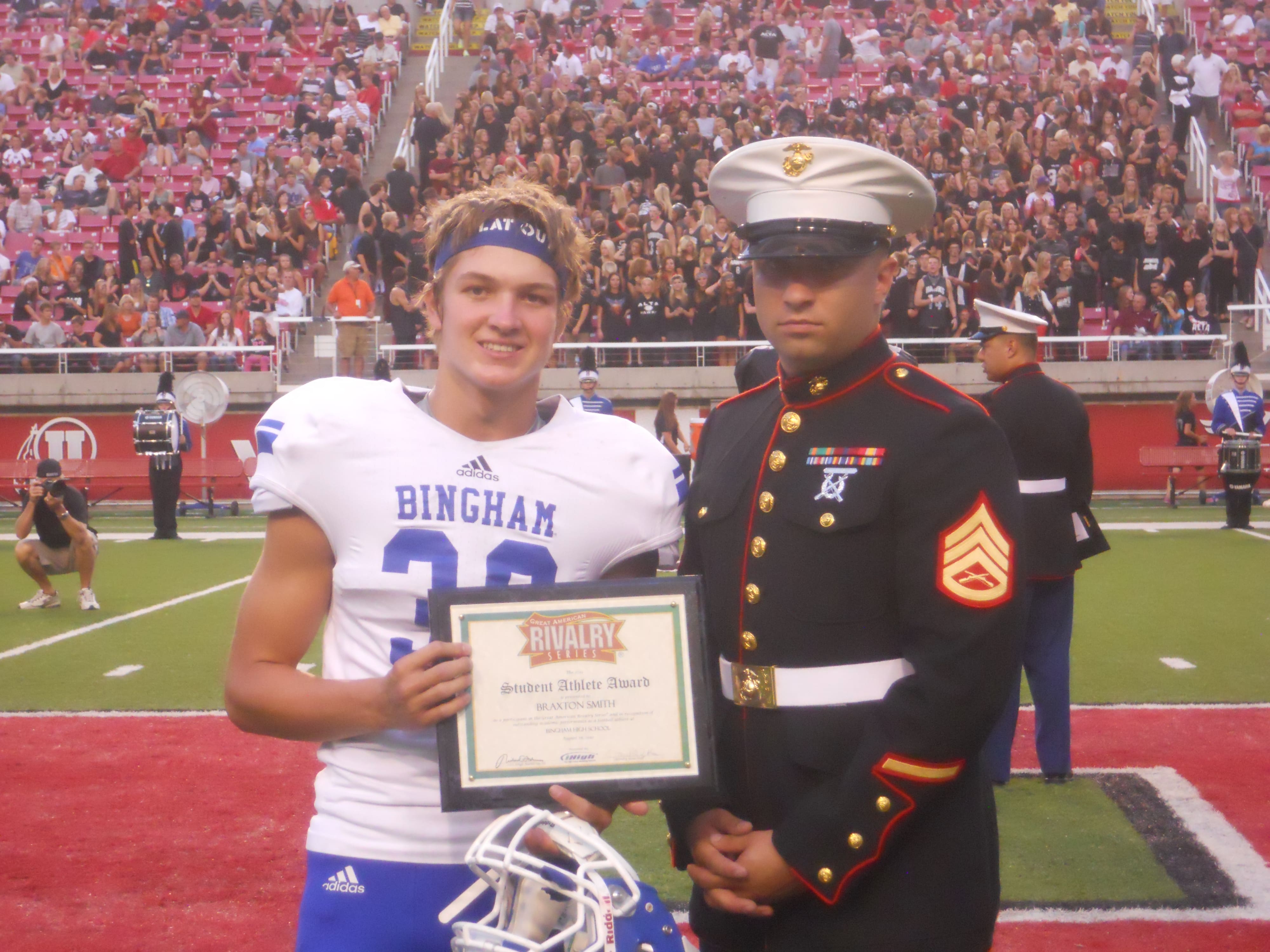 Bingham
Braxton Smith
---
Hall Of Fame
Alta
Ammon Olson
Bingham
Star Lotulelei
you tubesex video penetrando bem gostoso.